We are a global full-remote team, and we are growing, so if you are looking for an exciting new challenge around open source cloud & edge computing technologies… we want to hear from you! 🤓
Our main offices are in Madrid (Spain), Brussels (Belgium), Boston (US), and Brno (Czech Republic), but we can work remotely from anywhere, in most of our positions.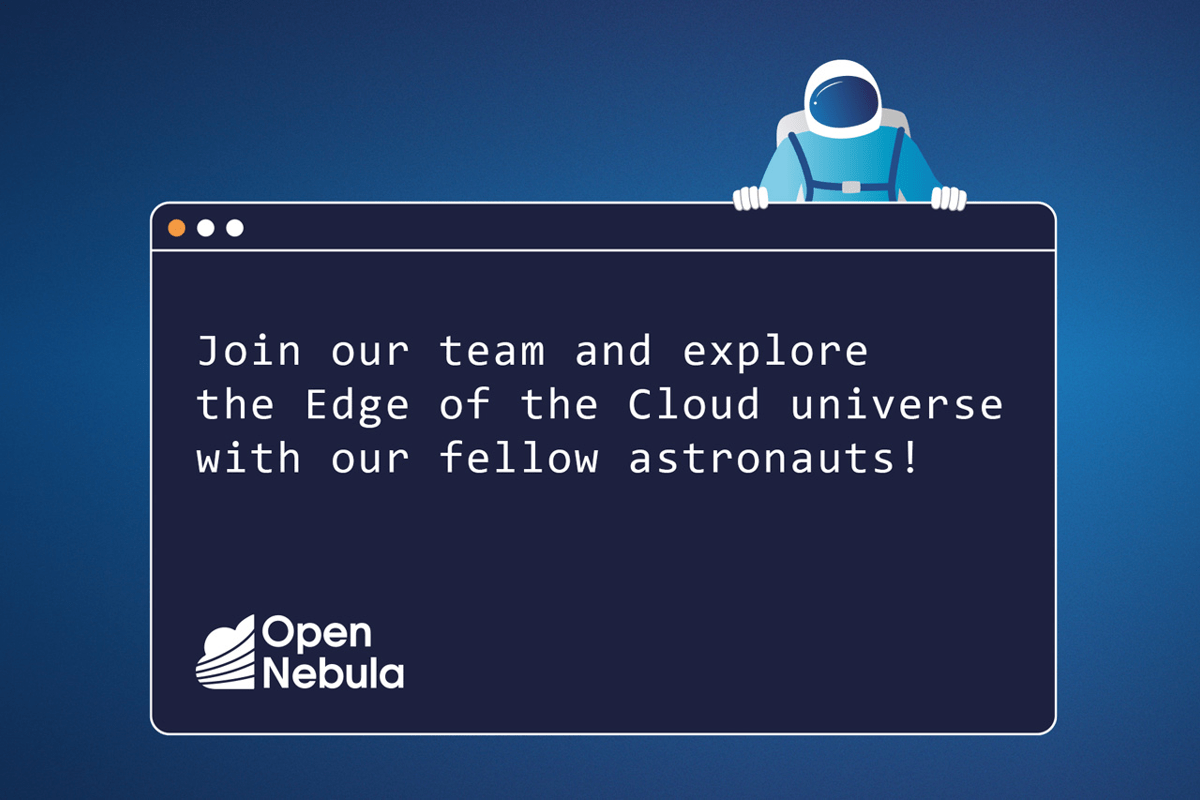 If you are interested in OpenNebula, system administration, programming, cloud and virtualization, and you want to help us build the best open source cloud & edge computing platform, come join us!
We are hiring full- and part-time employees in the US and EU for now.
Our team
Founded by the original developers back in 2010, OpenNebula Systems is the open source company behind the OpenNebula platform, leading its roadmap, supporting the community, and providing professional support and consulting services to its customers.

Over the years the company has become a diverse and global team of doers with a shared enthusiasm for open source technologies, cloud, and edge computing.


You can now join this exceptionally talented, passionate team, and have the chance to learn at every step of the way, with people that help shape Cloud Computing every day.